BioGrid project                                                                                                                                                                                                   The AD Centre at the University of South Wales are the academic partners on a collaborative R&D project called BioGrid (Project Ref: CR201) with industrial partners NiTech Solutions Ltd and BPE Design and Support Ltd.                                                                                 The project is funded by the Department for Business, Energy and Industrial Strategy (BEIS) as a part of their Energy Storage Cost Reduction Competition. The main objective is aimed at improving the efficiency of biomethanation as a means of achieving large scale energy storage.
Biomethanation as a process:                                                                                                                                                                                Biomethanation is a biological process that combines renewably produced hydrogen gas with carbon dioxide emitted from the combustion of fossil fuels to produce either methane gas (a direct replacement for natural gas), or organic acids that can be used for energy storage or as platform chemicals.
Biomethanation as a technology:                  In the BioGrid project, the teams are investigating the use of novel reactors developed by NiTech Solutions Ltd that are based on Oscillatory Baffle technology.
These reactors allow controllable, predictable and efficient mixing between multiple phases (solids, liquids and gases) but have not been utilised in a biotechnology process such as biomethanation before.
BioGrid therefore aims to investigate and demonstrate the applicability of these reactors to biomethanation and move the process significantly closer to deployment.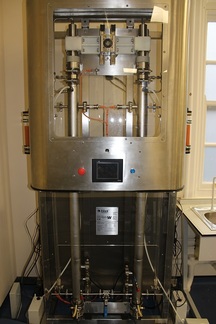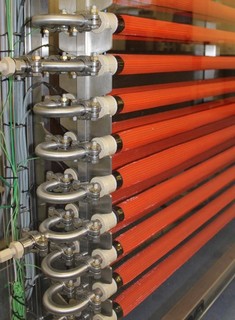 BPE Design and Support Ltd are contributing to the design of the demonstrator reactors, provide H&S advice regarding their operation, and to assist with the assessment of scale up requirements.
---
BioGrid Project industrial partners: