.... biopol 4 life
Developing biopolymer expertise in Wales
Researchers at the Wales AD Centre are leading the collaborative project 'biopol 4 life' aimed at developing greater industrial capacity in the production, utilisation and recycling of biopolymers.
Almost all aspects of our everyday lives are dependent on the availability and use of low cost polymers (plastics). It is imperative that we work towards a reduction in their use, but their full eradication will be very difficult to achieve in numerous sectors. The vast majority of polymers that we use today are produced using fossil carbon, a finite resource that contributes towards global warming. Fossil based polymers cause pollution in our soils, rivers and oceans and their accumulation and long term degradation is impacting on climate change and biodiversity. Whilst some fossil based polymers should be recycled, there are technical and economic challenges to recycle them all and indefinitely.
We believe biopolymers could be able to replace some of the conventional polymers and have the ability to support the circular economy by significantly reducing emissions and toxicity and increase biodiversity. The Wales AD Centre at the University of South Wales is leading the 'biopol 4 life' project with collaborators in Bangor University and Aberywstwyth University aimed at developing and industrialising biopolymers that are based on non-fossil carbon.
The aim of the project is to accelerate capacity in terms of knowledge advancement and update state-of-the-art research and demonstration facilities in Wales to support industrial biotechnology (IB) production of microbial derived polyesters and polyamides, concentrating on their life cycle from feedstocks, polymer production, processing, end of life impact and circular recovery. The team will also transfer know-how to support and develop clean growth and a green bioeconomy, contributing to the health and well-being of society. These areas of specialisation require multidisciplinary skills and cutting edge pilot-scale research facilities that build upon integral collaboration between the 3 Welsh R&D centres of excellence. The project will help establish a virtual Centre of Excellence in Biopolymers in Wales.
If you have an interest in the production, industrialisation, utilisation or end of life processing of biopolymers and you think that you might benefit from some targeted research and development, please use the contact form to get in touch.
Bangor University

University of South Wales (Project Lead)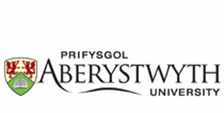 Aberystwyth University
biopol 4 life is funded by the Sêr Cymru programme that is aimed at developing Wales' industrial and academic partnerships and increasing Wales' research capacity. The prgramme is part funded by the Welsh Government, the EU Regional Development Fund (ERDF) as administered by the Welsh European Funding Office (WEFO), and the participating Universities.